Sadly, this entire thing is going to become obsolete later this month when we redo the kitchen and install cabinetry along this wall. However, we'll be keeping drawers and a large open space so that the basics of this organization remain. It's still hella cool and what I have right now, so here we go.
Start with one large hutch. Anything will do that has an open area in the center for prep work that's around waist high. Some TV stands might work (like the
EXPEDIT
in our laundry room).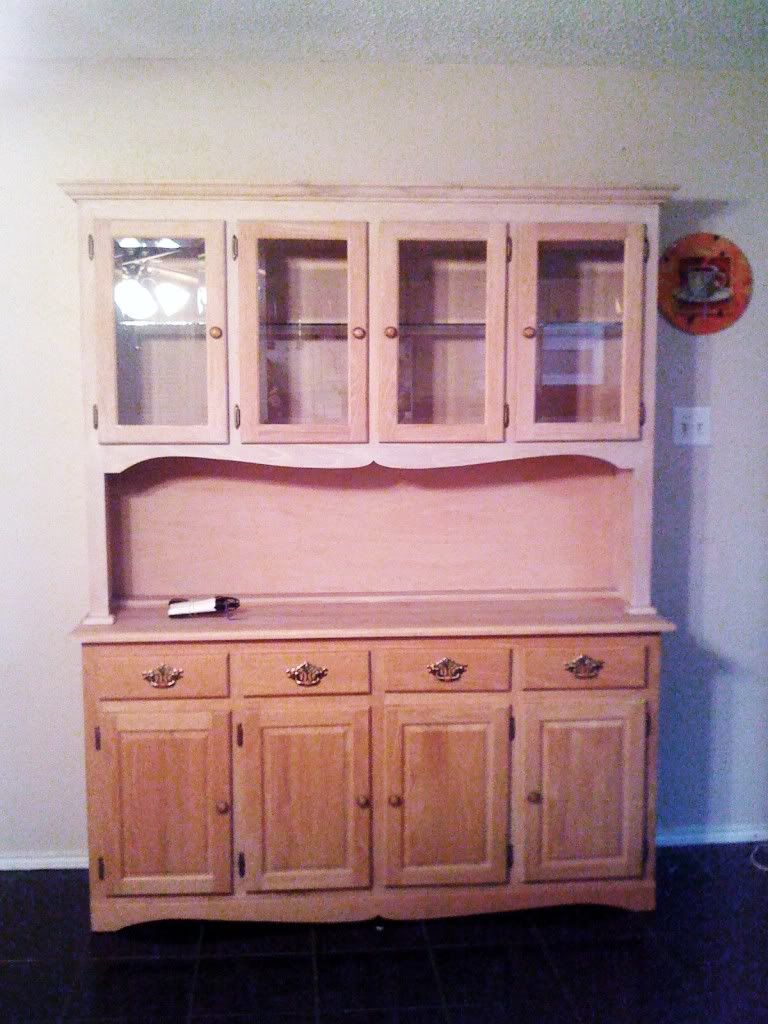 The basics you're looking for are drawers, cabinets, and a prep area. That's it, realy. Pegs to hang things from could come in handy; so can a plate rack. Try to think outside the box.
Sorry no pictures for this part - the top glass cabinets hold mesh baskets I found on
Amazon
. These hold packets of tuna, containers of peanut butter, freeze dried fruit, and popcorn. The top shelf holds handled containers with pour spouts for dehydrated fruits and veggies, nuts, crackers, cookies, and the like as well as a breadbox. Basically, almost all the non-perishables that my kids need to make lunch with. (Unfortunately since I buy some things in bulk, they do have to retrieve some items from the main pantry, and of course things from the fridge.) This still gives them a place to make their lunches that doesn't take over my kitchen counters when they happen to be in use (they make lunches around the time I'm making dinner or clearing up from it!)
There is a fruit bowl with a banana hanger on the left hand side, and the plate cutout that you can't really make out holds flexible cutting boards for them to do prep on, then wipe off and put back. Each child has their own color board.
The first two drawers hold our
Chicco
bags (work as lunchbags in a pinch, such as when other things are dirty because my children can be lazy..cough cough) and Ziploc baggies. The Ziploc drawer also holds chip clips and disposable spoons and forks.
The second two drawers hold our Bento supples, including sandwich cutters and *reusable* plastic spoons and forks. Also holds egg molds, egg slicer, rice molds, cookie cutters, picks, and sauce containers.
Left side of the cabinets holds lunchboxes. The top shelf holds small container of
Bento Buddies
seperated by child/color; below that are the actual
Laptop Lunches
that make use of those and icepacks. To the right of the Bento Buddies are large Thermoses that have their own built in containers but keep things warm for use in the winter. Not pictured: Soft sided lunch kits that I've added for when we're not Bento'ing next to the Laptop Lunches. We also got an alternative to the LL's off Zulily that I love but are too large for daily use; we're saving them for picnics, or I might sell them off. Takes up the rest of that space.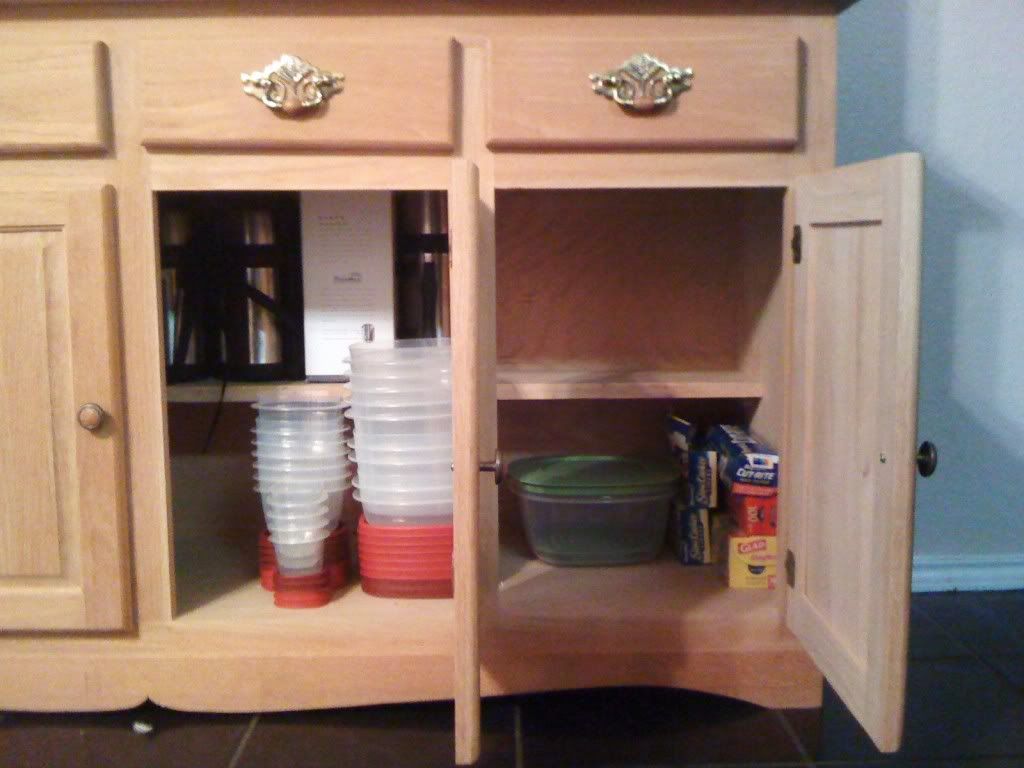 The right hand side holds my Rubbermaid (replaced all the worn out and mismatched stuff with a couple of sets of the new kind with the mix and match pieces and lids) and saran wrap, foil, parchment paper etc. Added to the top left shelf were the re-usable water bottles - or what was left of them as I got sick of my kids losing the expensive bottles and switched to cheap, non-eco friendly disposable bottled water. *Sigh*. Totally not perfect, but it's what works for us.
I'm linking this to
OrgJunkie
- it was my 13th week of the 52 week Organization challenge.